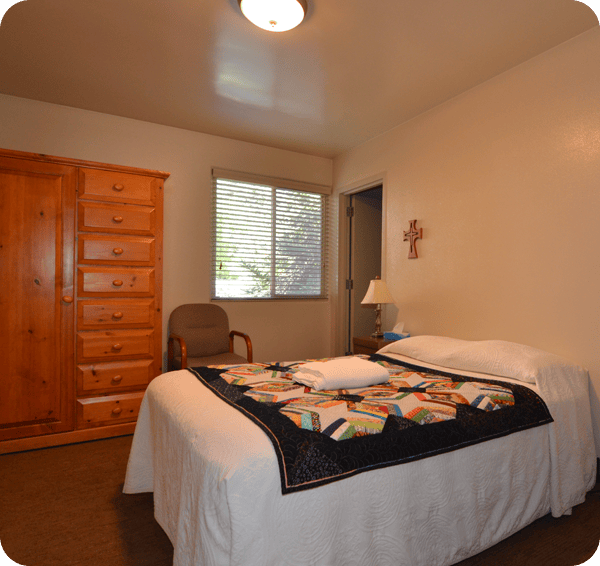 ideal for overnight and more
Overnight accommodations include 40 bedrooms in a quiet and informal community setting. Each single-occupancy bedroom is furnished with a desk, a comfortable chair for relaxation, a sink and lighted vanity mirror, and full or twin bed.
Every testimonial given to Mercy Center makes glowing mention of our excellent, tasty and nutritious food. Additional food service items can be ordered for your meeting or retreat, including continental breakfast, fresh baked cookies, and wine and hors d'oeuvres socials.
The Coloma Room is our "hospitality" room where guests can gather for conversation and complimentary coffee, tea and snacks. This room is also used for overflow when necessary.
Complimentary coffee, tea and snacks are included in the cost of each retreat or meeting reservation.
Merced is our main dining room and features exceptional buffet style meals three times daily. Outdoor and patio seating is also available for meals, socials and special events.
Learn more about hosting your next retreat or meeting at Mercy Center Auburn.
Our meeting spaces provide the privacy and updated technology necessary to fully concentrate on your particular goals, and our 33 acre campus offers many outdoor areas for meditation and relaxation, including garden paths, meditation groves and a labyrinth.